Biomedical Waste Management


Waste that is generated during the process of diagnosis, treatment or immunization of human beings or animals or in biological research activities pertaining thereto is termed as Bio-medical waste. This waste is also categorized as hazardous waste.

The treatment of Bio-medical waste could be done by either of the following processes:-

> Sanitisation using Autoclaving
> Sanitisation using Microwaving
> High temperature Incineration
> Composting of the Sanitised waste
> Scientific Burial of Sanitised waste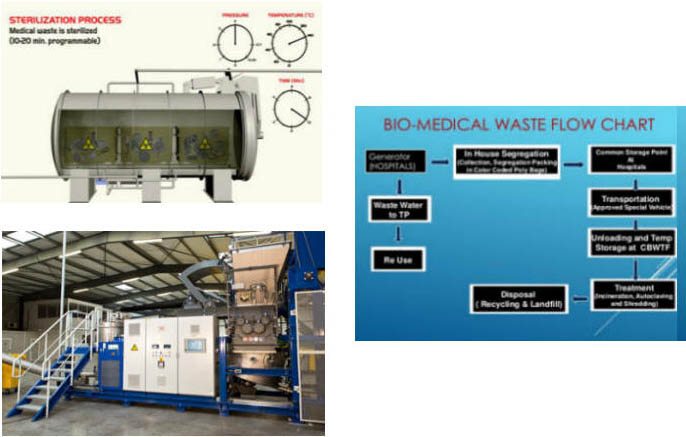 Ecosanitaz Green Solutions Pvt. Ltd, in close cooperation with renowned International agencies, is capable of providing reliable biomedical waste management services including plant & machineries etc to hazardous bio-waste generators like hospitals, clinics, blood banks, medical research centers, animal testing centers and such others for safe treatment & disposal their waste.